About Us
CRS and Maestral have partnered together to change the way we care for children around the world.
Changing the Way We CareSM is about moving children out of orphanages and back into a family environment where they can thrive. It is about parents succeeding and being able to care for their children, helping them achieve a healthy, productive life. Changing the Way We Care begins by educating and advocating for family-based care. It's a global movement that needs all of us.
Changing the Way We Care is now part of the MacArthur Foundation's Bold Solutions Network. This recognizes the initiative as part of a pool of highly rated, rigorously evaluated proposals or, "bold solutions," that emerged from the first and second rounds of MacArthur's 100&Change competitions. Members of the Bold Solutions Network are solving some of the world's most challenging issues, and the network is designed to help them increase their visibility and potential to find funding. You can find Changing the Way We Care's landing page within the Bold Solutions Network here for more information.
If you'd like to learn more about Changing the Way We Care, please explore our website and follow us on Twitter. Please also reach out to any one of our organizations and our growing list of supporters, alliances, and organizations who every day help put families first.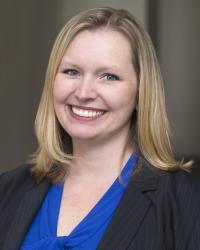 Shannon Senefeld, Ph.D.
Shannon Senefeld, Ph.D., is the Senior V.P. for Overseas Operations. She overseas CRS' programs worldwide, ensuring all programming meets the highest standards for impact and quality assurance so we can best meet the needs of the people we serve.
Dr. Senefeld began her work with CRS as an International Development Fellow in Haiti. Since then she accepted consecutive positions within the agency with increasing leadership and responsibility while completing her doctoral degree in clinical psychology. She is a licensed clinical psychologist. She completed her pre-doctoral clinical training at Neuropsychology Associates of Fairfax, the Kennedy Krieger Institute, and Mt. Washington Pediatric Hospital. She also completed post-doctoral training at Mt. Washington Pediatric Hospital, where she specialized in children and family assessment and evaluation. Dr. Senefeld also holds a Master's degree from Argosy University in Clinical Psychology, a Master's degree in International Development from George Washington University, and two Bachelor's degrees in Political Science and French from Indiana University, Bloomington. Shannon is married with four children.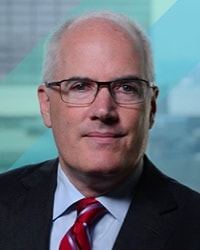 Philip Goldman
Philip Goldman is Founder and President of Maestral International, a team of globally recognized consultants that strengthens child protection and welfare systems in low income countries. He has over two decades of experience in designing and implementing programs for the World Bank, UNICEF, USAID, national aid agencies, NGOs and global foundations. Philip visited his first orphanage in 1993, and became an early advocate and global expert on developing alternatives to orphanages. His work is built upon a fundamental belief that children are the foundation for the future of families, communities and societies; and they thrive best in safe and nurturing families. His expertise includes advising governments and partners on assessing the connection between family strengthening and long term human capital, poverty reduction and social cohesion.
Anne Smith
Anne Smith is the Global Director for the Changing the Way We Care (CTWWC). She brings 25 years of strategic leadership of programs and initiatives aimed at strengthening vulnerable children, their families, and their communities to the position. The majority of Anne's professional experience was spent in the field, including longer term assignments in Rwanda, Burundi, Uganda, Burkina Faso, Mali, Zambia, and the broader Southern Africa Region. Anne returned to CRS Headquarters in the summer of 2015 to lead global strategy for CRS' Overseas Operations Division, and to serve as the liaison for CRS' Board of Directors and its Overseas Operations Committee. As the CRS Deputy Regional Director for Southern Africa, Anne drove strategy and led all technical and programmatic assistance for 10 CRS country programs in the region aimed at building the resilience of vulnerable families and communities. Prior to her time in Southern Africa, Anne spent six years in Rwanda as the Country Director for Global Communities (formerly CHF International) and Chief of Party/Project Director for two successive multi-sectoral USAID/PEPFAR-funded programs supporting vulnerable children and their families and communities towards strengthened resiliency and livelihoods in 20 districts of the country. This included capacity strengthening and organizational development for over 18 Rwandan organizations, and social welfare systems strengthening with the Rwandan Ministry of Gender and Family Promotion, as well as support to the Ministries of Health, Agriculture and Animal Resources, Local Government, Youth, and Education. As the CRS Country Representative for Burkina Faso and Mali, Anne led large-scale education, economic strengthening, and agriculture programs supporting vulnerable families and communities in the Sahel, with particular focus on girls and young women. Anne speaks French and conversational Kinyarwanda.
Andrea (Drew) Rogers
Andrea (Drew) Rogers is the Global Operations Director for Changing the Way We Care, responsible for support services that relate to program activities. Drew delivers effective, efficient HR, Finance, procurement, and award and risk management. She also coordinates the link from business development to implementation, enabling expansion through on the ground presence and through partner relationships. Drew brings extensive experience in Operations to the role, having led many cross-agency systems change initiatives during her tenure as sr. director for CRS' Overseas Operations Operational Excellence Department. She has also been a chief of party and a deputy country representative in CRS programs in Africa, the Middle East, and India.
Beth Bradford
Beth Bradford is technical director of Changing the Way We Care. She has twenty-five years of international child protection experience. She brings her past work with both government and non-government partners to this role. Beth has focused her career on child protection and care systems strengthening, including integrated case management, social work practice, deinstitutionalization and alternative care, holistic early childhood development, and family strengthening. Her work includes helping develop a cross-sectoral case management system in the Sultanate of Oman, a review of the social service workforce in Jordan, review of parenting programs across East Asia and the Pacific, analysis of funding streams for children's care in, and development of, a case management package for reintegration of children from residential care to family care, both in Uganda. Beth also developed the Faith to Action manual on transitioning children's care. Beth has traveled extensively. She lived and worked in Romania for nine years in the late 1990's-early 2000's.
Britton Buckner
Britton Buckner is the program director for Changing the Way We Care in Moldova. She has more than 15 years of experience deploying to complex emergencies and international development programs around the world with Catholic Relief Services to mobilize teams and coordinate stakeholders to achieve collective goals. Since joining CRS in 2005, Britton has worked in a variety of roles including programming, strategy, and growth positions in Egypt, Haiti, Iraq, and the West Bank. She helped launch CRS' work in Moldova from 2006 to 2009 to support vulnerable women as they built sustainable livelihoods and reduced the risk of trafficking. Britton has a master's degree in religious conflict and reconciliation from Harvard Divinity School, and a bachelor's degree in history and religion from Sewanee: The University of the South.
Erica Dahl-Bredine
Erica is the director for Global Influence, Learning, and Engagement for Changing the Way We Care. She has worked with CRS since 1997, coordinating development and human rights programs in Brazil and Peru, managing CRS' program on the U.S.- Mexico border and in southern Mexico, and most recently serving as country representative for CRS country programs in El Salvador, Lesotho and Mozambique. Erica has overseen youth development and violence prevention initiatives, HIV/AIDS prevention programs for girls and young women, case management initiatives for orphans and vulnerable children, and early childhood development projects. She has also done extensive advocacy, communications and public speaking for CRS on children and youth issues, migration, and global poverty over the past 20 years. She is currently based in Mexico City.
Fredrick Mutinda
Fredrick Mutinda is the program director for Changing the Way We Care Kenya. His current role involves providing leadership to the CTWWC Kenya team, building partnerships and collaboration within and outside the Changing the Way We Care initiative. As a professional social worker, Fred brings over 16 years of expertise in national and international care and protection programs. Six of these years have been with Catholic Relief Services as the child protection technical lead for various projects. He spent 10 years with CEFA NGO in partnership with the Government of Kenya within twenty government statutory institutions where he worked as the regional coordinator for children's juvenile justice reform, case management, child labor, and violence against children. Fred currently serves as a member of Kenya national care reform core team and the vice-chair of the association for alternative family care for children in Kenya.
Jen Guertin
As the senior advisor for Philanthropy and Development, Jennifer Guertin brings over twenty years of experience in global health programs and business development from the Bloomberg School for Public Health and the Center for Communication Programs at Johns Hopkins University. She coordinates planning, pursuit and positioning for new development opportunities across the Changing the Way We Care consortium, leveraging donor marketing and networking opportunities, to scale CTWWC. A former Fulbright Scholar in the Philippines and a University of Michigan alumna, Jennifer has worked and lived primarily in Southeast and South Asia.
Joanna Wakia
Joanna Wakia is the senior MEAL advisor for Changing the Way We Care. Joanna coordinates CTWWC's monitoring, evaluation, accountability and learning (MEAL) activities across the global initiative, working with the MEAL team. She has 15 years' experience developing and leading monitoring, evaluation and research work focused on child protection, family reintegration and family strengthening. Joanna is committed to pioneering child-focused monitoring approaches which bring out children's and caregivers' experiences. She has led evaluations and research studies which focus on the complexities of family-child separation, with an emphasis on participatory approaches which place children at the center of evidence-building, while balancing robust but accessible methodologies. Joanna lives in Kenya.
Joseph Muthuri
Joseph Muthuri is the Sub-Saharan Africa advocacy advisor for Changing the Way We Care. He is responsible for guiding the regional level policy influencing and stakeholder engagements agenda. Joseph is a seasoned policy, advocacy and communication specialist with a diverse educational background spanning communication studies, law, education and project management. Prior to joining CTWWC, Joseph worked for such organizations as Plan International, Fairtrade Africa, the Independent Medico-Legal Unit and the Presbyterian University of East Africa over a wide range of programming and influencing roles, principally including child rights, governance, legislative advocacy, treaty reporting and project management.
Kelley Bunkers
Kelley is the Senior Technical Advisor for Changing the Way We Care. Kelley has three decades of engaging in child care and protection. She has been involved in the design, implementation and evaluation of alternative care programming, research and advocacy in Latin America, Eastern Europe and Africa. She has worked for UNICEF, USAID, private foundations, national governments and international and local NGOs in support of safe and nurturing family-based care for children. Kelley is a member of the Better Care Network Steering Committee and a board member of Faith to Action. She is a regular contributor to articles and book chapters on child rights, care and protection. She currently lives in the US with her family having just relocated after 28 years of living in Ecuador, Romania, St. Lucia, El Salvador, Guatemala, Ethiopia and Kenya.
Mari Hickman
Mari is a Senior Associate with Maestral International and is currently serving as a Monitoring, Evaluation, Accountability and Learning (MEAL) Advisor for Changing the Way We Care. Mari has been working in child protection, public health, and social services for over a decade in monitoring, evaluation, research, capacity building and system strengthening in Africa, Eastern Europe, Latin America, South America and South Asia. Mari has worked in on projects funded by USAID, DFID, UNICEF and private foundations and has supported many NGOs and national governments. She has lived internationally for a total of about 7 years and relocated to California, USA in early 2020.
Marie Blum
Marie Blum is the program manager II, Global Influence, Learning, and Communications for Changing the Way We Care. Marie coordinates CTWWC's influence, learning and engagement (ILE) activities across the global initiative. She works with the ILE team to promote the strategic growth of the initiative and ensure public understanding of the work of CTWWC. She has 10 years of experience in advocacy and communications focused primarily on child protection, family reintegration and family strengthening. Throughout her career, she has led several policy initiatives and campaigns focused on family strengthening in the best interest of the child. She lives in the United States near Catholic Relief Services' headquarters in Baltimore, Maryland.
Mary Beth Iduh
As the senior program manager for Faith Engagement for Changing the Way We Care, Mary Beth Iduh brings over 15 years of Catholic international development experience to the role. Mary Beth is responsible for developing and implementing a comprehensive global engagement strategy with faith-based audiences and actors, beginning with the U.S. Catholic Church, as well as supporting CTWWC's faith-based partnerships. Mary Beth joined Catholic Relief Services (CRS) in 2008, first working in Africa and South America in the areas of orphans and vulnerable children, HIV & AIDS, human trafficking/refugees and economic strengthening, followed by regional and national representational roles focused on deepening global discipleship and solidarity within U.S. Catholic organizations, dioceses, universities, seminaries and other communities. Since 2007, Mary Beth has served on the Board of Directors of the Farm of the Child USA, which supports a Catholic center of protection for children in Honduras where she previously was a lay missionary. She is active in her community and parish and was selected for the inaugural cohort of interfaith Imagining Justice in Baltimore community leaders in 2016. Mary Beth has an undergraduate degree in Psychology from the University of Notre Dame and dual-Masters degrees in Pastoral Ministry & Global Macro Social Work from Boston College. She lives in Baltimore with her husband and two young children.
Nancy Maguire
Nancy is a Child and Youth Participation manager with Lumos, leading Changing the Way We Care's participation work with children, care leavers and others with lived experience. Nancy is a qualified social worker with fifteen years of experience working with children and young people globally. She is passionate about all children and young people's right to have an active role in decisions that affect them: from simple choices about what they eat to the globally policies needed to protect them. She has a Masters in International Development from SOAS, writing her thesis on small group homes in Romania as an alternative to institutional care. Nancy has worked for Lumos for almost five years leading their youth advocacy programme and mainstreaming child and youth participation. She is a proud disabled person, advocating for disability equality issues for over two decades. She lives in London, having previously lived in New York, Lesotho and Malaysia.