Understanding the Issue
Beyond common orphanage abuse and neglect, all children deserve a family. CRS and Maestral are partnering to change the way we care for children around the world.
The Problem:
Research shows that children who grow up in orphanages are harmed in numerous ways. Not only are they more susceptible to violence, abuse and exploitation but their physical, intellectual, and psychosocial development is delayed. Once children "age out" of the orphanage system at age 18, they are left alone and ill-prepared for life on their own, which often leads to unemployment, exploitation, and homelessness. These are long-term costs to society and the children, who deserve so much more.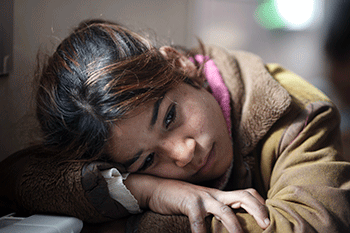 The Solution:
Donors who support orphanages care about children in need. We do, too. By redirecting valuable philanthropy toward keeping children in families instead of orphanages, we can support more children and keep more families together, with less money.
With redirected support, we will work directly with orphanage staff, giving them training and resources to reunite children with families. Additionally, we will reunite children currently in orphanages with their families while preventing future generations from ever entering orphanage care. We will do this by transforming well-meaning orphanages into active community-based centers for care and family support. The clinical care, education, and other kinds of support will help parents properly care for their children. The funding directly targets the most vulnerable parents grappling with poverty, illness or the challenges of raising children with disabilities.
How Can You Help?
Every child deserves a family and together we can Changing the Way We CareSM by getting involved in any way that our time and resources allow. It doesn't take much and there are so many small ways to make a difference!